YOUR ONLINE BUSINESS ACCOUNTANT
ISO9001 Quality Certified Public Accountant & Registered Tax Agent
On-Demand Low Cost Small Business Tax Solutions
Company Tax Retrun
Financial Report
$550
Trust Tax Retrun
Financial Report
$550
Partnership Tax Retrun
Financial Report
$440
GST Registered Sole Trader
Tax Return
$330
Uber & Rideshare
Tax Return
$330
ELEGANT, FLEXIBLE, LOW FEE
ONLINE TAX ACCOUNTANTS
We are Ezy Tax Online, Small Business Tax Accountant
Online Accounting & Taxation Services
Running a business is not easy. Let us take some of the pressure off – our team of small business accountants are experts in online business tax.
We offer low and affordable fees to Xero and Quickbooks users. our system is clear, charging a flat online business tax fee of $550 for company, $550 for trust, $440 for partnership tax return and $330 for GST registered sole trader tax return– there is no hidden additional charge for our service. Where you wish, we'll even provide a quote before the engagement – we won't commence our services until you have agreed with our fees.
Ezy Tax Online Biz = All the Small Business Tax Solutions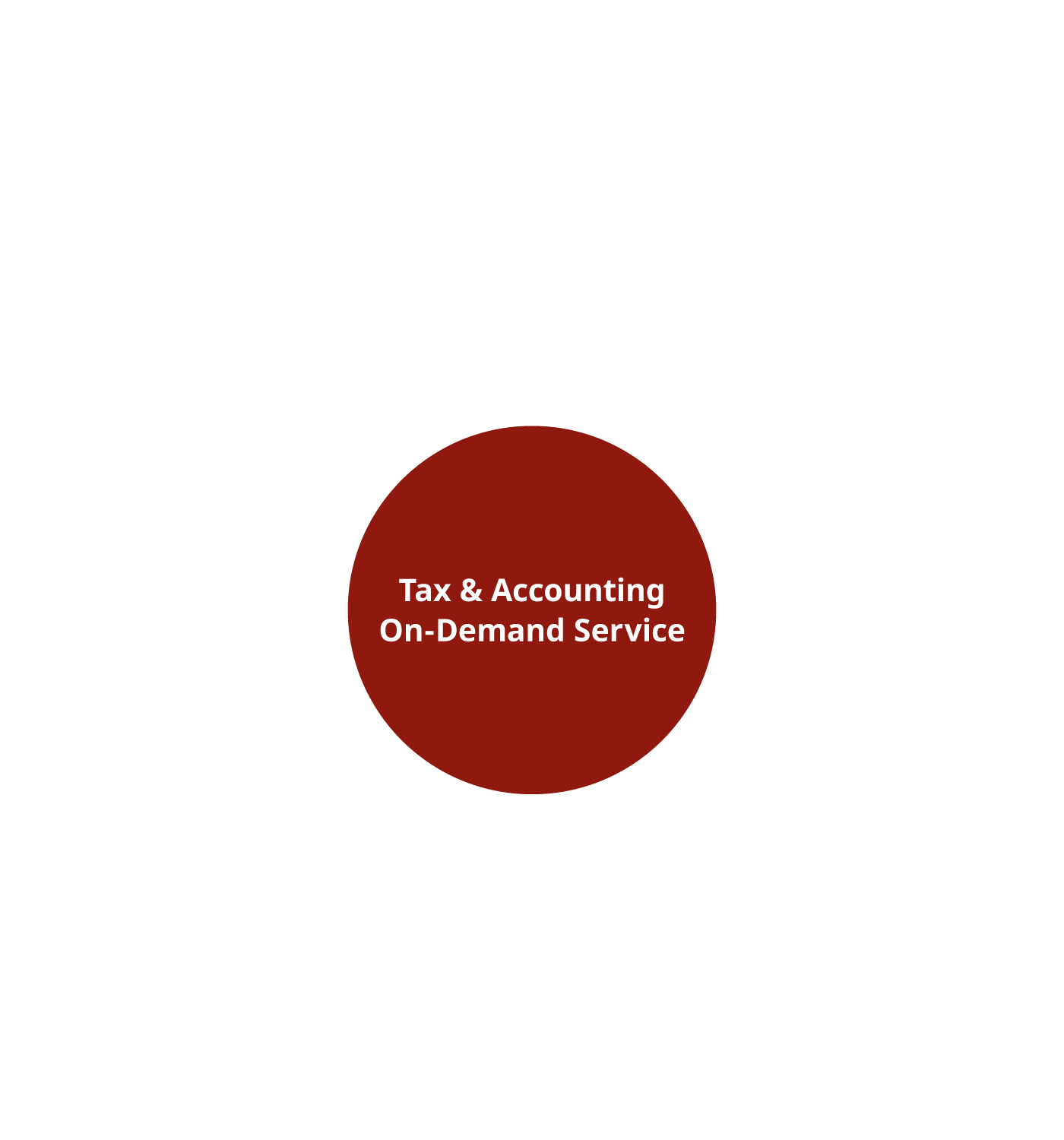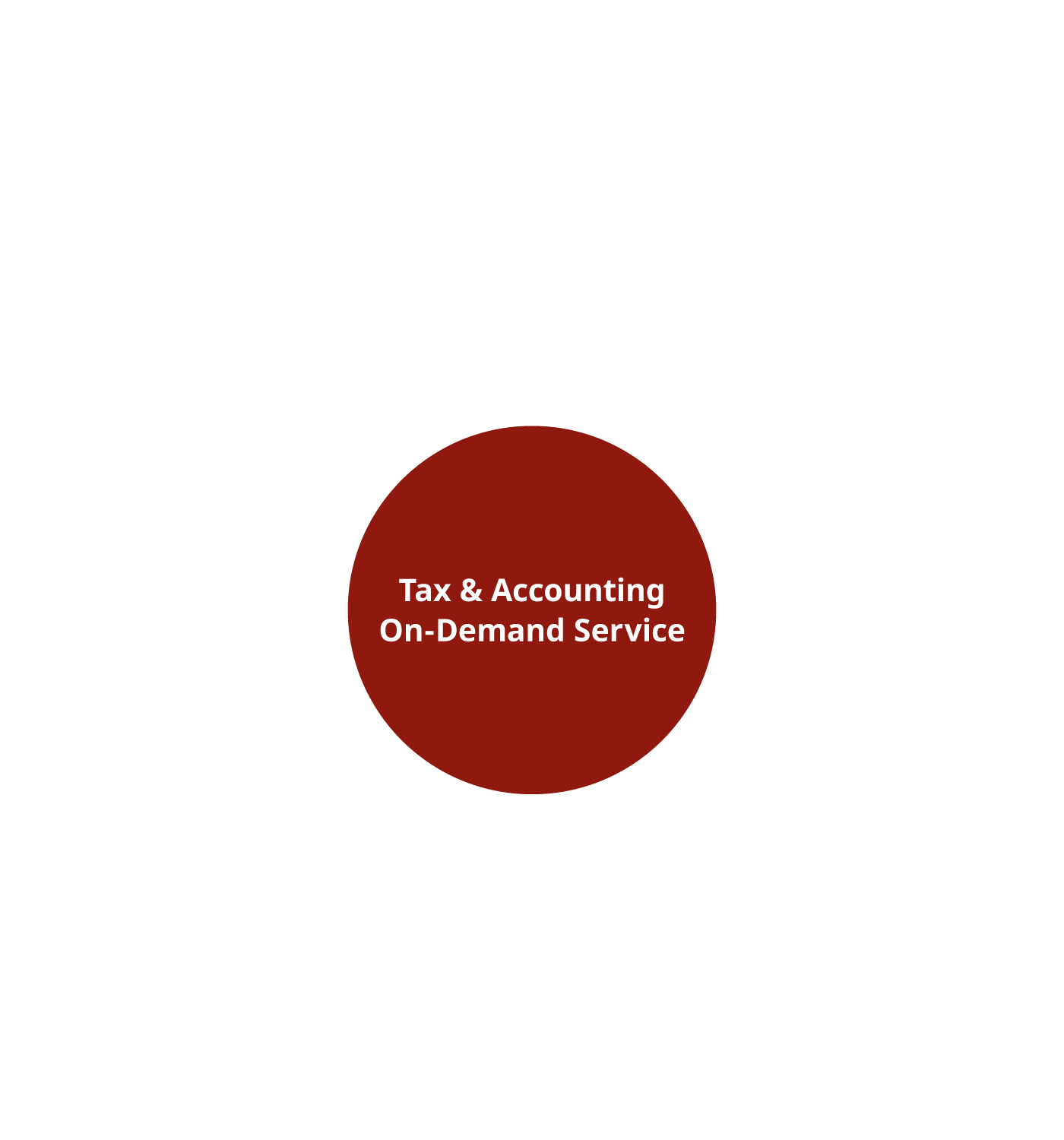 Wide Range of Services of Ezy Tax online Biz to Suite Your Business Needs
Build Your Own Combo
XERO ONLINE BUSINESS TAX RETURN & FINANCIAL STATEMENT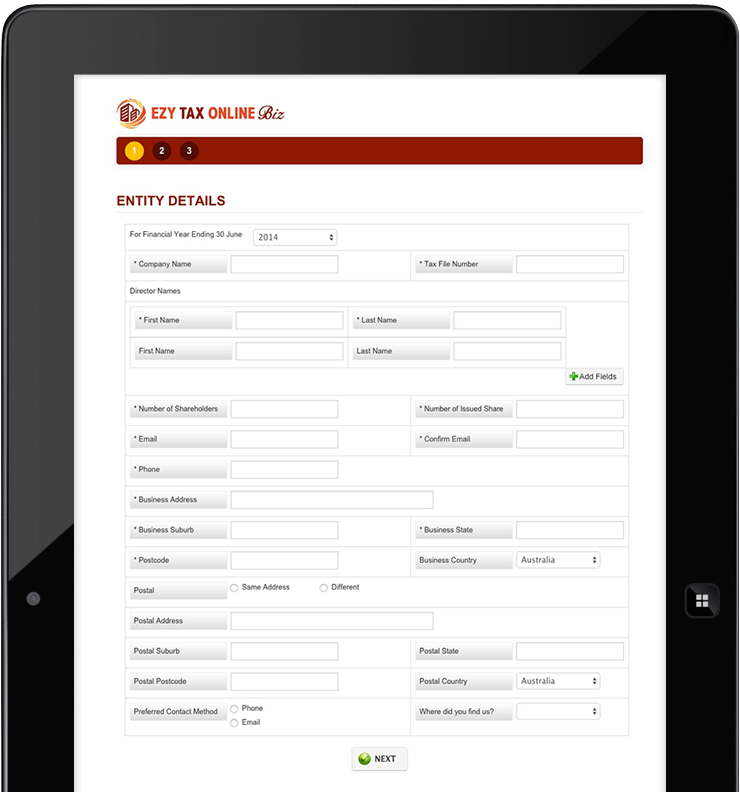 Lodge your business tax return online. This is not copy and paste business tax return like other low cost providers. You do not need to provide Profit & Loss and Balance Sheet, it is our job.
All of Australian entities must lodge tax returns every year if entities are active anytime during the financial year.
All years of business tax returns and financial statement are prepared for all of the small businesses in Australia. You can attach or email your bank reconciled accounting records or invite us to your cloud accounting software.
Some services prepare only a tax return however a proper business tax return cannot be prepared without a preparation of Profit & Loss and Balance sheet. As a public practice accounting firm as well as a registered tax agent, our service includes both of financial statement and business tax return.
This is not a DIY tax return service but prepared by qualified accountants.
Business Tax Return
Financial Statement
Routine Adjustments for the Best Tax Outcome
Accounting Software Adjustment
Online Advice and Technical Help
Appointment as Tax agent and Public Accountant
Carried out by Registered Tax Agents and Small Business Accountants
Xero Use

Online Accounting Software Use

(Currently not Available on This Fee) 

Excel from Imported Bank Statement

 (Currently not Available on This Fee)
Bank Reconciled Accounting Records
COMPANY
Company Tax Return

Financial Report
TRUST
Trust Tax Return

Financial Report
PARTNERSHIP
Partnership Tax Return

Financial Report
GST REG SOLE TRADER
Individual Tax Return

Financial Report ($120)
Additional fee $100 applies for Desktop MYOB Users
Non-Trading Tax Return $180
Business Tax Return Amendment POA
End of Year Payroll Annual Report $140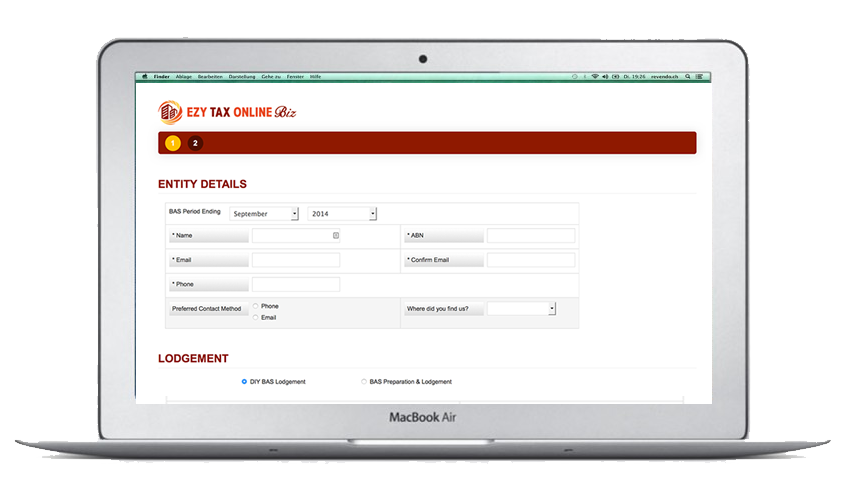 ONLINE FAST BAS LODGMENT
Four week extension also given by Tax Agent Lodgment
DIY Lodgement
From Accounting Software
Preparation & Lodgement
BAS Amendment +$20
DIY LODGEMENT
You Provide the Lodgement Figures
ACCOUNTING SOFTWARE
For Accounting Software Users
PREPARATION & LODGEMENT
For Non Accounting Software Users
Monthly Lodgement Tax Agent Concessions
| | Period | Original Due Date | Ezy Tax Online Biz |
| --- | --- | --- | --- |
| Other than Dec | Other than Dec | 21th of the Following Month | 21th of the Following Month |
| Dec BAS | Dec | 21 Jan | 21 Feb |
Quarterly Lodgement Tax Agent Concessions</span >
| | Period | Original Due Date | Ezy Tax Online Biz |
| --- | --- | --- | --- |
| Sep BAS | Jul – Sep | 28 Oct | 25 Nov |
| Dec BAS | Oct – Dec | 28 Feb | 28 Feb |
| Mar BAS | Jan – Mar | 28 Apr | 25 May |
| Jun BAS | Apr – Jun | 28 Jul | 25 Aug |
XERO CLOUD ACCOUNTING SOFTWARE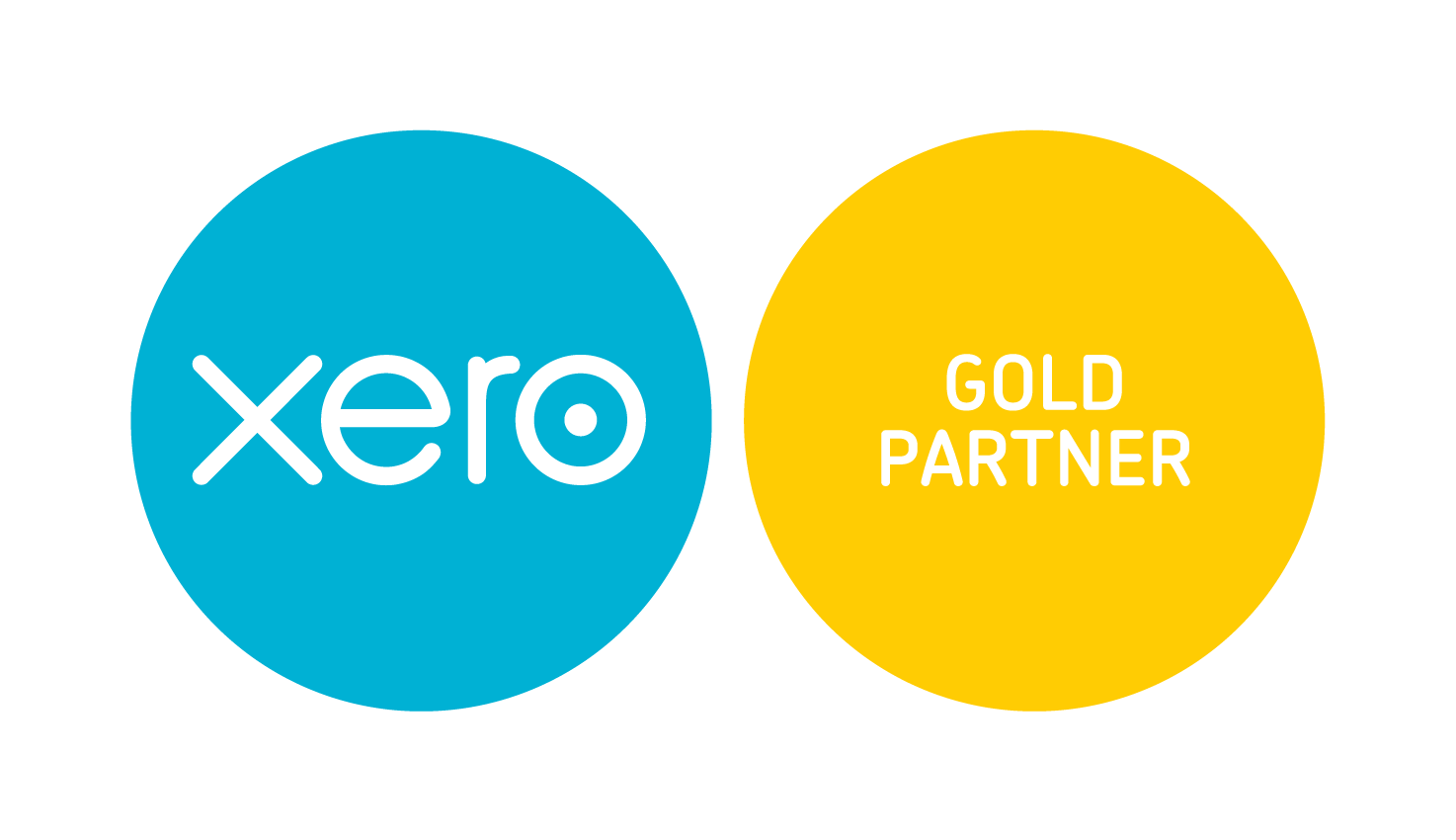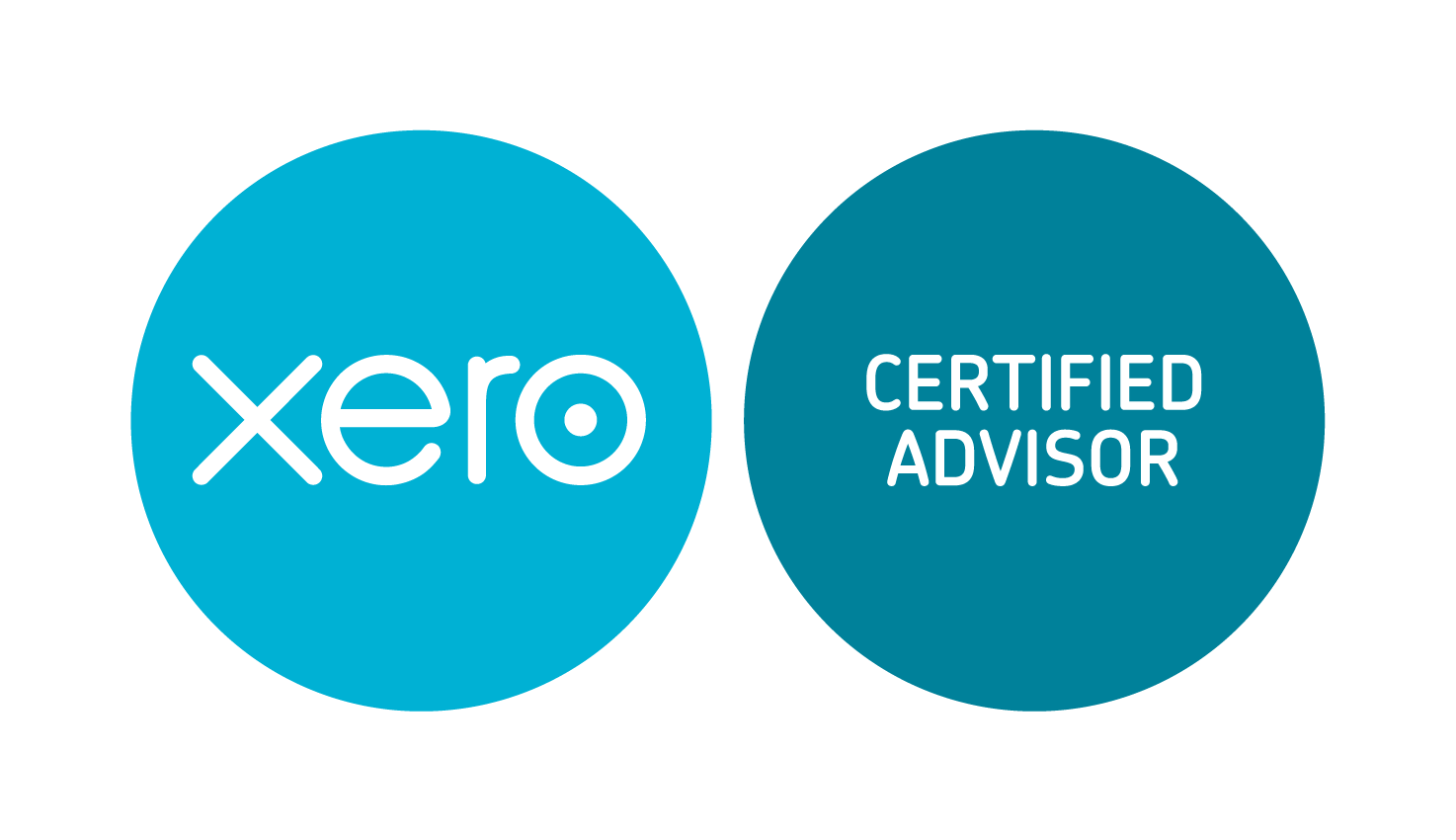 Ezy Tax Online is proudly Xero Gold Partner and Xero Certified Advisor. Xero is a leading cloud-based accounting software which allows you to run your business and access your accounts from work, home or anywhere. Xero helps you to reduce your work and maintain correct accounting records. Xero uniquely provides a single platform where small businesses can collaborate easily with Ezy Tax online. You invite us to your Xero as an advisor and share the data in real-time with Ezy Tax Online. You can access our online on-demand services anytime.

When starting a business, it must be determined how the business is to be run. Deciding a type of structure to be used to run the business is the first step.
We advise the best suitable structure for your new business.
Company ASIC Registration Package $880
Trust Setup $330
Partnership Setup $280
Sole Trader ABN Registration $60
Service also includes
Tax File Number Registration
ABN Registration
GST Registration
PAYG Withholding Registration
We recommend Xero, MYOB AccountRight Live and MYOB Essentials as ideal solutions for your bookkeeping.
 Some benefits of this are
Access your accounts anywhere online
Link your business bank accounts to automatically import and match transactions, to reduce data entry
No upfront software or server costs
Work with an accountant
Xero Setup & Support
MYOB Setup & Support
Remote Bookkeeping Assist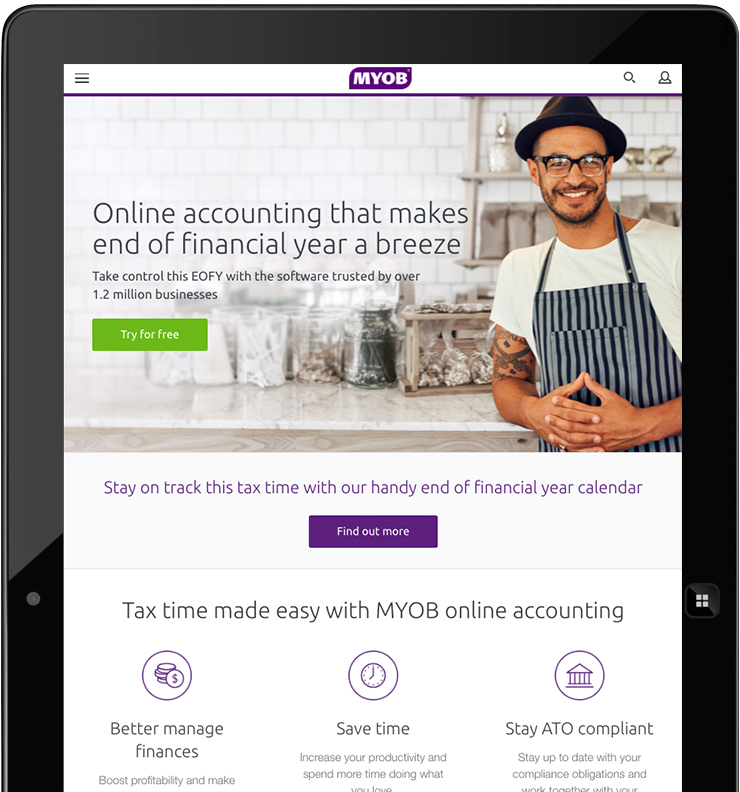 REGISTRATION & CANCELLATION
ABN Registration
GST Registration
PAYG Withholding Registration
Other ATO Registration
Business Name Registration
Payroll Setup & Administration
Payslip Preparation
PAYG Payment Summary Preparation
PAYG Annual Report
Employer Superannuation Fund Setup
ASIC COMPANY SECRETARIAL SERVICE
Appointment of ASIC Agent
ASIC Registration Change
Share Structure Change
Company Name Change
ASIC Voluntary Deregistration
The Differences of Ezy Tax Online Biz
Low Affordable Fees
We provide superior professional services by easy processes at competitive fees. Our online discount company tax return is just $360 flat including GST.
Clear Fees & No Hidden Fees
Most of all the accountants charge the fees based on time and the total fees are unknown till you receive the invoices. Our fee system is clear and has no hidden additional charge.
Peace of Mind by Professionals
We are not only a registered tax agent but also a public practice accounting firm. You can have peace of mind with our online tax services. Our services are prepared by registered tax agent, qualified accountant, MBA and accounting degree qualified staff.
Flexible
We offer the services whichever you need. You may do some by yourself and need only tax return or may need all of requirements for relevant legislation.
Simple & Easy
You can simply fill in your business details and attach the accounting records. All are done from your home or desk.
Free Quote
We can quote our fees before the engagement where you wish. Our services are not commenced till you agree with our fees.
Overdue Tax Returns
Any year tax return is accepted. We check ATO records and clear up your outstanding tax returns.Our aim is leading your business back to right track.