ONLINE TAX RETURN IN 10 MINS
ISO9001 Quality Certified Public Accountant & Registered Tax Agent
Ezy Way to Lodge 2021 Tax Returns
No Upfront Fee
Pay from Refund
+$29
EASY, EXPRESS, LOW FEE
ONLINE TAX RETURN
Looking for Super Fast Tax Returns?
The Easiest Way to Lodge Your Tax Return Online
We understand that in the past receiving your tax refund in a quick and efficient manner has been a problem. Therefore, the agents at Ezy Tax online work hard to ensure that your personal tax return comes quickly and with the refund you were hoping it would contain. With a trusted client base across the country, Ezy Tax Online is an easy, reliable and cheaper service for organizing your online tax return in Australia. Our team are highly qualified, and well versed in what it means to lodge a tax return online. Promising and fast tax return and the highest standards of customer service throughout your consultation, it's no surprise that thousands of students and workers trust us for online tax return.
Why students and workers alike choose us to be their personal tax return agents
Here at Ezy Tax Online, we understand many students and workers do not have overly complicated personal tax obligations. We promise to deliver a cheaper, faster tax return, without the hassle of driving to tax agents to answer questions that could be answered over the internet. It's far simpler with us – our system will ask a series of questions, typical of the usual face to face interview, gathering all of the information necessary to lodge your tax return. Whether you are a student looking for cheap tax returns to maximise your refund, or a homeowner searching for the best return on your investment, Ezy Tax Online have you covered with a comprehensive service.
Contact our tax agents to arrange our services 
Handle your personal tax obligations, or receive your refund, as efficiently as possible with the experts in the industry. If you would like to arrange the services of Ezy Tax Online and receive a super fast tax return, feel free to get in contact with our friendly team of staff. We are committed to providing our valued clients with an exceptional standard of service and support, and will be happy to help you out with any enquiries you have, or get you started with our team of professional tax accountants. Submit an enquiry form on our contact page and we will get back to you with all the information you require.
Ezy Tax Online Personal = All the Individual Tax Solutions
Quick 24 Hours Turn Around
Don't know what to do? We give you the solutions.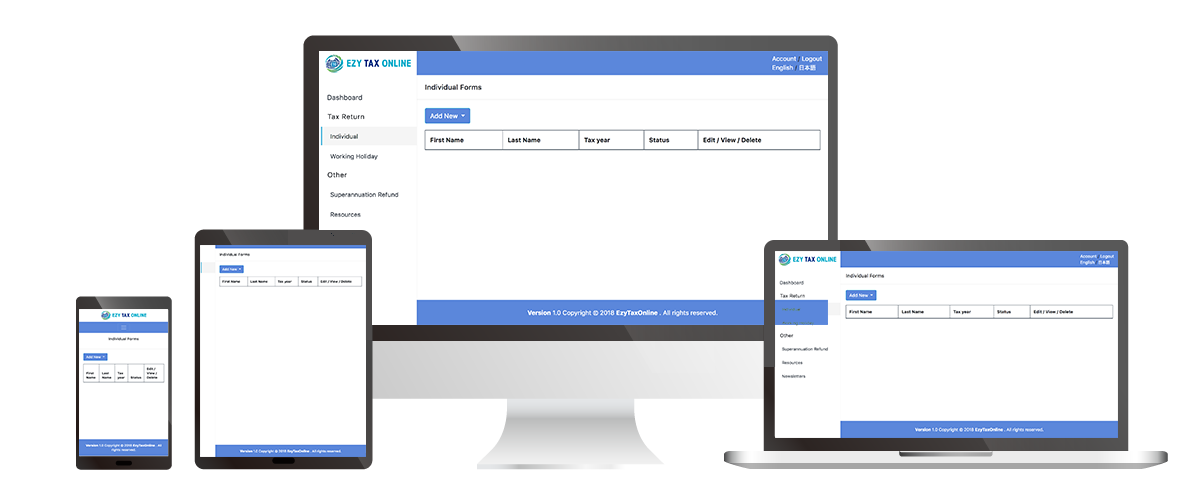 Individual Tax Return
Overdue Tax Return
Investment Property Tax Return
Sole Trader Tax Return
457 Visa, Student Visa Tax Return
Overseas Resident Tax Return
Foreign Income Tax
Investors' Tax
Capital Gain Tax
Tax Planning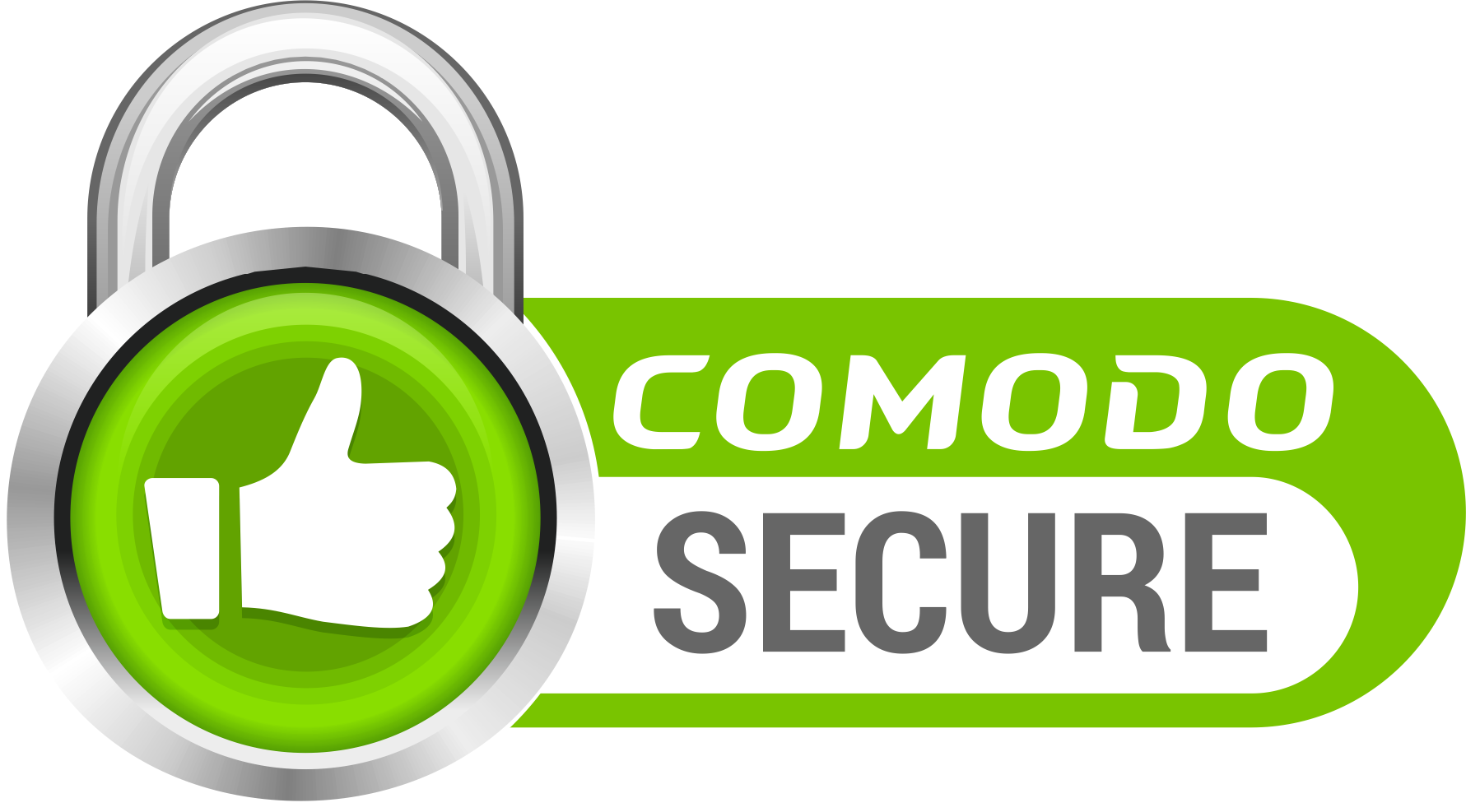 Not DIY Automated Tax Return
This is not computerised automation service. Our tax consultants manually prepare your tax returns from the information provided. You never talk with robots
Friendly Online Interview
Our optimised online Interview covers more than face-to-face service. Not just online interview, you have email conversation with us.
Double Accountant's Review System
Our accountants double review your tax return to ensure accuracy.
72.4% Use a Registered Tax Agent like Ezy Tax Online
Get Tax Help from Your Side
According to ATO, most tax payers use registrered a tax agent. Every tax payer should be entitled to independent check and advice from tax payer's side.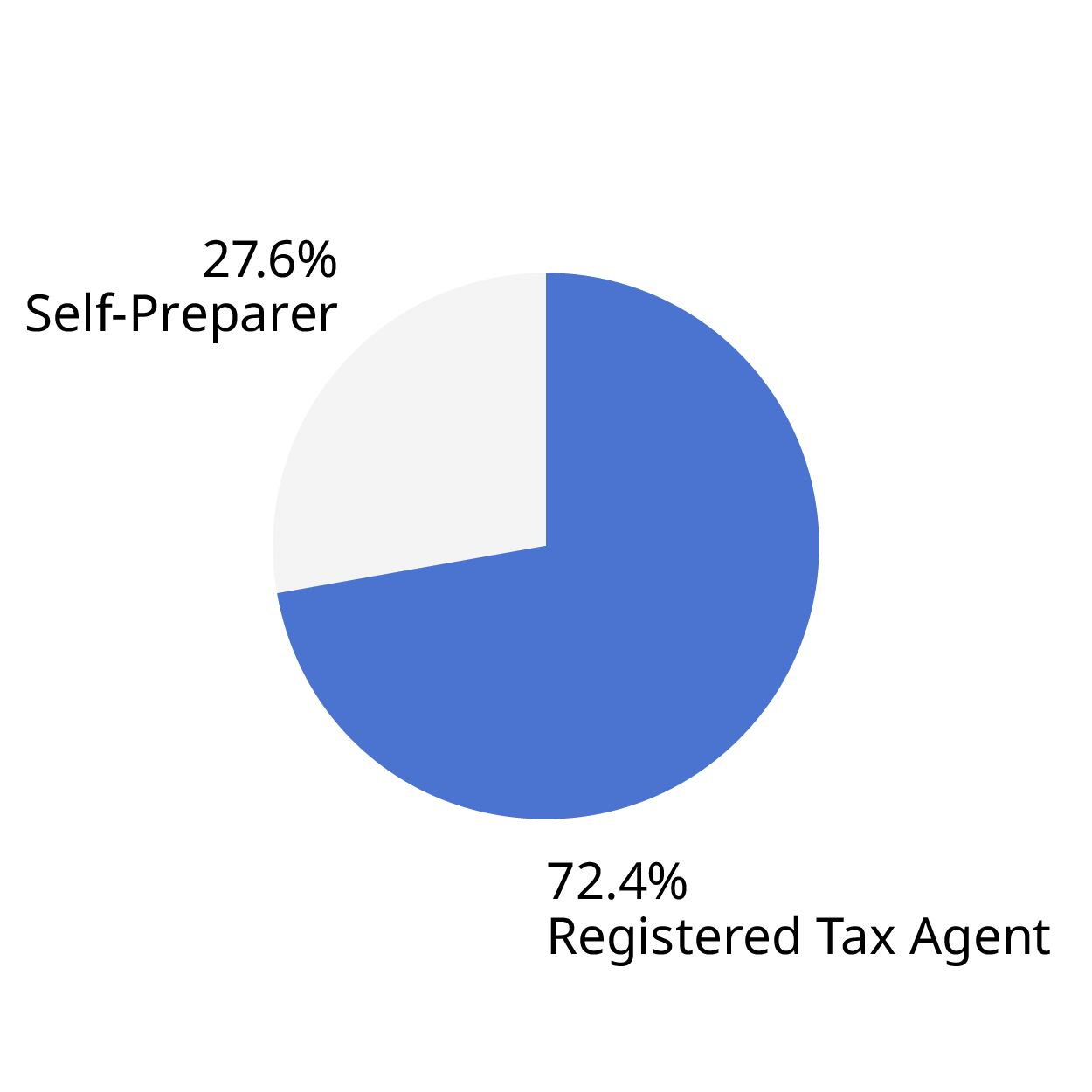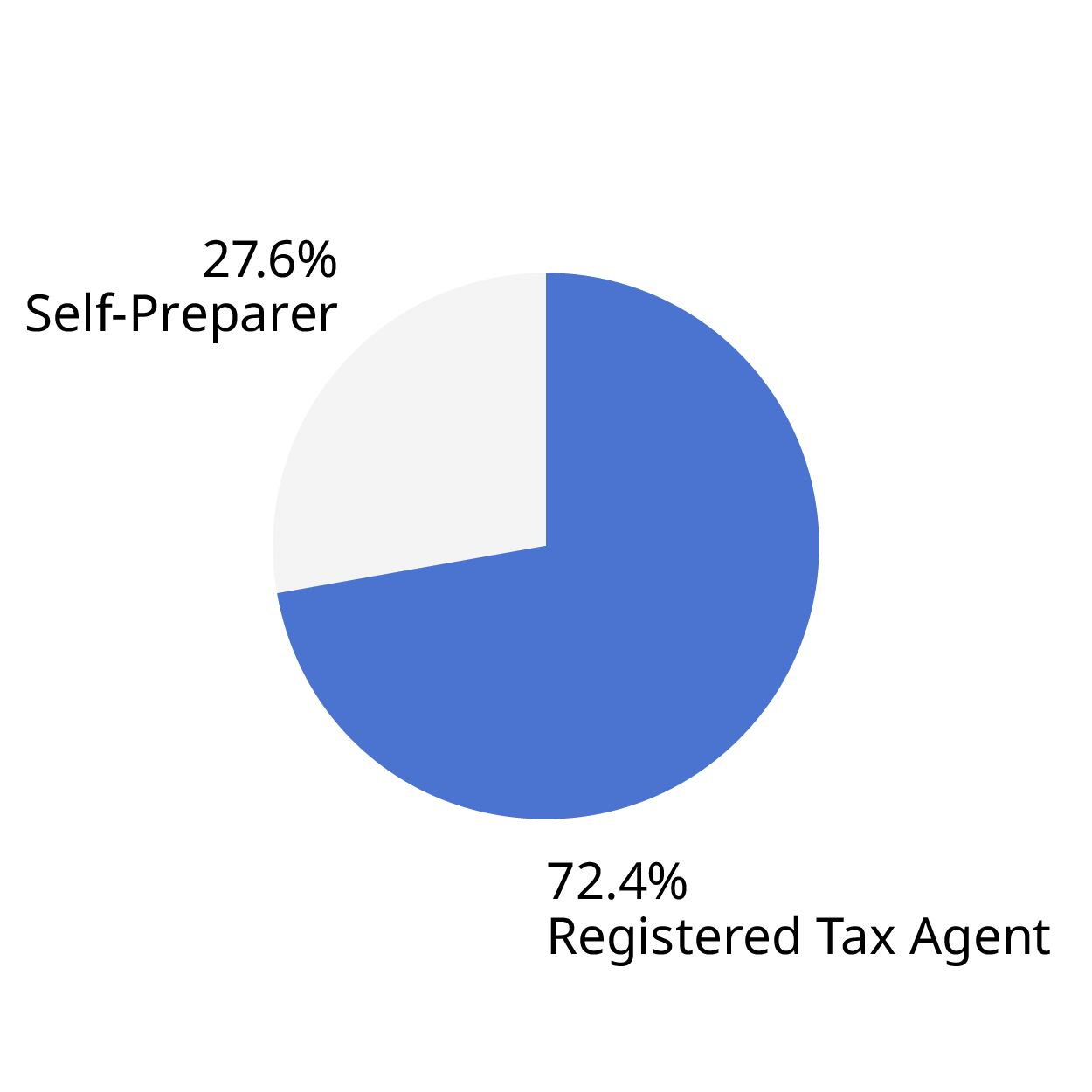 Trades Workers
Teachers
Retail Clerks
Nurses
Hospitality Employees
Police Officers
Sales Representatives
IT People
Builders
Cleaners
Mechanics
Health Professionals
Defence Forces
Real Estate Employees
Air Line Employees
Factory Workers
Lawyers
Hair & Beauty Employees
Engineers
Bank & Financial Industry Employees
Mining Employees
Security Guards
Why Trust Ezy Tax Online to Lodge a Tax Return Online?
10 reasons to choose Ezy Tax Online
Affordable Flat Fees
We charge a low fixed fee to lodge a tax return online. This includes an unlimited number of payment summaries, deductions, dividends and share sales. Not just cheap but prepared by tax experts.
Maximum Tax Refund
We are a registered tax agent and a public accountant. We consider every aspect of Australian taxation law to maximum your tax refund or minimise your tax payable from the information provided.
Clear Pricing & No Hidden Fees
Our fee is fixed regardless of the number or an amount of your income and deduction items. Many tax agents charge extra fees for additional items and then eventually total fee has been high.
No Software Download
Everything is done in our secured Ezy Tax Online Portal. As software download is NOT necessary, every OS, browser, smart phone, Tablet PC is supported.
Simple & Easy
The process takes 10-15 minutes to complete – follow the easy instructions, submit and just wait for your refund. There really is no simpler way for online tax return in Australia.
No Upfront Fee
You don't have to pay at the submission by your choice. You can pay our fee from your refund. Credit card payment is also available.
Express Service
We promise to work quickly. Our preparation time is up to 24 hours, and 91% of our clients have received their money back within 7-12 business days (subject to ATO).
Professional Services
Your returns are prepared and reviewed by registered tax agents and qualified accountants. Unlike other services, NO one month trained seasonal staff prepare your tax returns.
Expert for Temporally Visa Holders
We are also tax specialists for 457 visa and student visa holders. Many tax agents are not familiar with the situations and visas of foreign people living in Australia. We are also experts for non-Australian tax payers.
Late Tax Returns
We clean up your outstanding tax returns. You are never too late to lodge overdue or late tax returns. It is recommended that you lodge outstanding tax returns asap to avoid ATO fines.
1. Enter Your Information
Answer Yes or No. If Yes, simply fill in or attach as many details as possible. If not sure, please don't worry. This is NOT a DIY tax return and we check ATO tax agent portal and work with you.
2. Professional Preparation
Our tax accountants prepare your tax return. If we need additional information, we contact you within 24 hours. If not, you receive a full copy of tax return and invoice by an email within 24 hours.
3. Your Review & Amendment
You can review to make sure you don't miss or forget something. If you need any correction, you can email back to us.
4. Expert Review & Lodgement
Our qualified tax experts review your return to ensure accuracy. Your tax return is lodged with ATO by ATO approved software. If you need amendment after lodgement, we lodge your amendment tax return without any fees.
5. Get Your Tax Refund
Just wait for your refund coming back. You usually receive your refund and notice of assessment in 7-12 business days.
INDIVIDUAL TAX RETURN
Optional Pay from Refund +$29
2010 to 2021 Financial Year

Email Support

Unlimited Number of Income (Except for Rental Property Income, Sales and ABN Income)

Unlimited Number of Deductions

Unlimited Number of Share Sales

Unlimited Number of Investment Income

Unlimited Number of Centrelink Payment

Unlimited Number of Tax Offset
+$50 from the Second Person
+$50 from the Second Person
2022 EARLY TAX RETURN LODGMENT
If you are leaving or left Australia permanently before 30th June 2022 and you will have no longer receive Australian income (other than interest or dividend), you can lodge your tax return before July. If you have any bank interest or dividend, you need to advice you are leaving or left Australia to your financial institution.
Conditions
You leave Australia.
You will no longer be an Australian resident for tax purposes.
You will no longer receive Australian income other than interest or dividends.
What You Need
PAYG Payment Summary or Last Payslip
2022 EARLY TAX RETURN
Income from July 2021 to June 2022
ATO standard processing time for early tax return lodgment is 4-6 weeks
Try Our Mobile App!
This powerful new free Tax App developed Ezy Tax Solutions gives you key financial and tax information, tools, features and news anytime.
GPS Log Book
ATO Key Dates
Financial News
Income Tracker
Receipt Manger
Tax Calculators
Currency Converter